About Indore Kendra
Yogoda Satsanga Society of India (YSS) was founded by Sri Sri Paramahansa Yogananda in 1917. The objective of YSS is to disseminate the ancient scientific meditation techniques and teachings as taught by Paramahansaji. These timeless teachings and meditation techniques help an individual in achieving all-round success, well-being, and a direct personal experience of God. ...
News and Announcements View All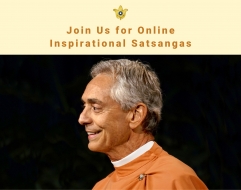 Online Inspirational Satsanga
"Are We Letting Life's Circumstances Control Us?" by Swami Sevananda Giri ...
Read More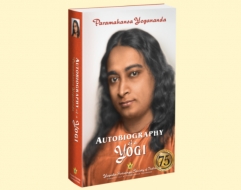 Celebrating the 75th Anniversary of Autobiography of a Yogi
Widely acclaimed as a spiritual classic, the influence of Autobiography of a Yogi has continuously spread since its publication seventy-five years ago, inspiring and transforming the lives of readers...
Read More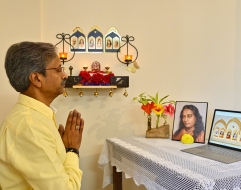 YSS Sannyasi-Led Meditation in Indian Languages (Thursdays)
We invite you to join us for an online meditation conducted every Thursday in an Indian language. The online meditation starts with an opening prayer, reading and chanting, followed by periods of...
Read More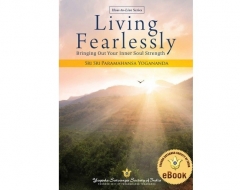 YSS eBooks to Inspire and Guide You
'Living Fearlessly' teaches us how to break the shackles of fear and reveals how we can overcome our own psychological stumbling blocks....
Read More
SUBSCRIBE FOR UPDATES AND NEWS
You can now subscribe to receive the latest updates, happenings and events from Indore Dhyana Kendra